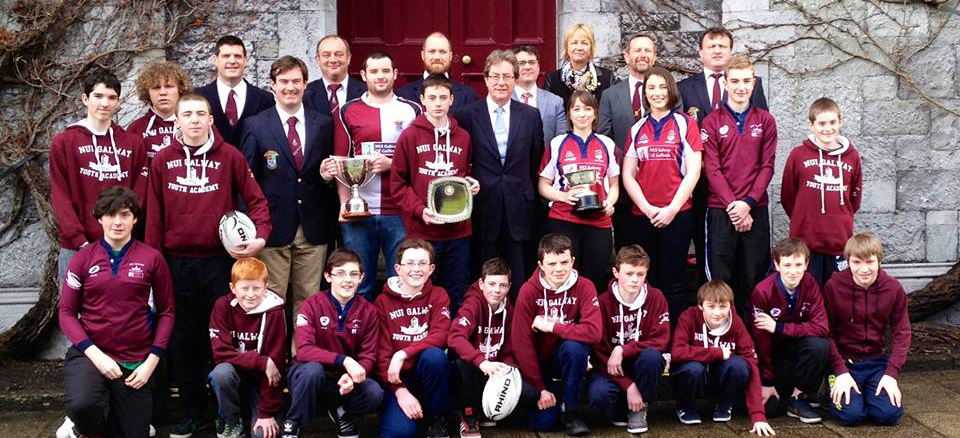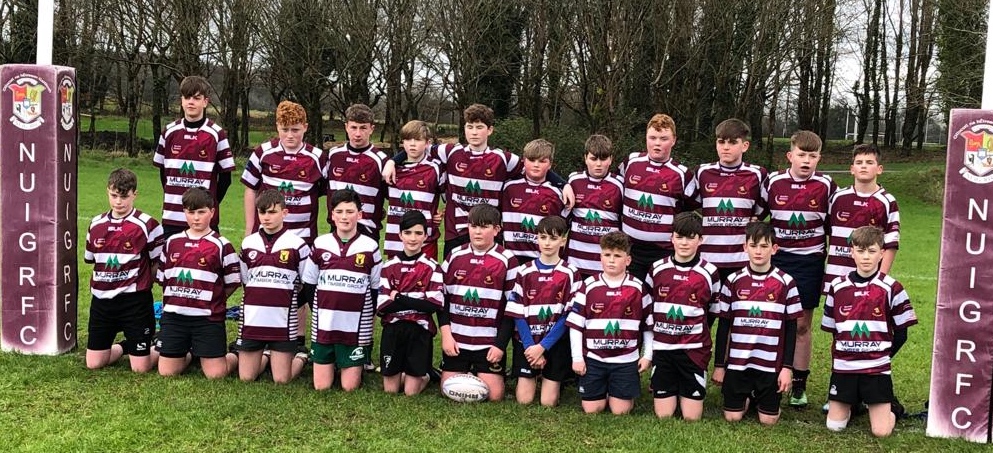 A founding member club of the IRFU in 1874, NUIG RFC (formerly UCG RFC) is the rugby club on campus. The Club currently competes in the AIL Under 20, Intervarsity 2nds, Connacht Junior League, All Ireland College league, Women's Connacht League and Women's Intervarsity Championships.
Last season, the men's team won promotion to the J1B division of the connacht and the Women's side completed the 3 in row in the intervarsities. Several of the junior men's team were also selected for the Connacht Junior Squad and both played for Connacht in the 2015 junior interprovincial series.
The Club has top class facilities for training and competitive matches located at Dangan on the main University campus. The University boasts a state of the art gym and physical conditioning facility at its Kingfisher Club.
The University also operates a Sports Scholarship Programme aimed at attracting talented sports men and women to the University and the rugby club has had several players awarded such funding in recent years.
Training has started again for the U20 and Junior teams. Training takes place every Tuesday and Thursday (changing room 6) at 7pm in Dangan (on the field for 7 o'clock sharp). Team gym sessions take place on arranged days and times.
In September 2011, NUIG established a Youth Academy, which has been going from strength to strength, recently winning their first silverware.
New players are always welcome, with players from rugby clubs and colleges/universities internationally frequently playing for College. Over the last few seasons players from the USA, Spain, France and German have played for the Club. In March, NUIG Rugby was delighted to host the US coast guard rugby team.
As a founding member club of the IRFU in 1874, NUIG (formerly UCG) has a proud history and tradition in Connacht and Irish rugby. Our ethos as a club is very welcoming/inclusive and to promote the game of rugby, as a competitive and recreational activity. There are opportunities to play rugby at a range of competitive levels on campus; the Club is fielding a men's seconds and college team this season. While the Club is based on campus, and represents the University, it is also open to players who are not students.